Your naturally
innovative partner
Founded in 1999, Arneg Korea was a joint venture between Samsung Electronics and Arneg SpA, an Italian group with half a century of history specializing in refrigeration products and holding more than 20 production plants worldwide. Based on our outstanding production system and advanced network, we share information with affiliated companies around the globe.

With our premium design, top-notch technologies, and unwavering customer service system, we seek to achieve bold innovation and value creation, thereby stepping up as a creative leader in domestic and overseas markets.

We are committed to providing new values and quality products and services to our clients through the development of new business areas and heightened expertise and capabilities.
Created by us, tailored for you

IDEA MEETING

PRODUCT DESIGN

PRODUCT DEVELOPMENT
PRODUCT PRODUCTION

QUALITY TEST

SHIPPING

INSTALLATION

DAILY LIFE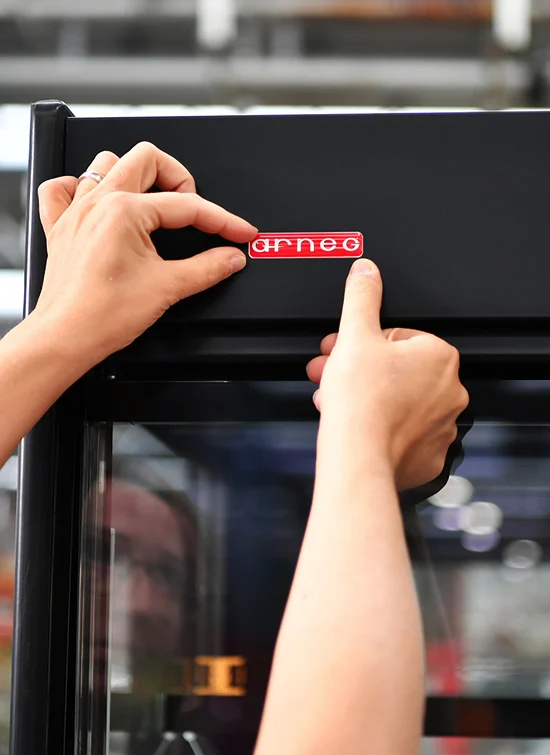 Aesthetic Design and Innovative Technology
Arneg Korea inherits the spirit and value of Arneg SpA, which originated from Italy, Europe, and continues to develop sensible designs, stable product quality, and eco-friendly, high-efficiency, and innovative solutions by integrating Arneg SpA's advanced technology with Korea's excellent self-production system.
New products are developed daily here at Arneg Korea.
Thanks to great flexibility and team spirit, we can move from prototype to finished product in very little time.

Our responsiveness can be seen from a continuously changing factory layout as we adapt to the needs of customers while maintaining the highest levels of quality. Rather than relying on established procedures, we go further and redesign production in highly innovative ways.

Craftsmanship remains key to Arneg Korea production.